The 5 Minute Mysteries Series, Complete Season 1
"What is it that hath been? the same thing that shall be. What is it that hath been done? the same that shall be done. Nothing under the sun is new"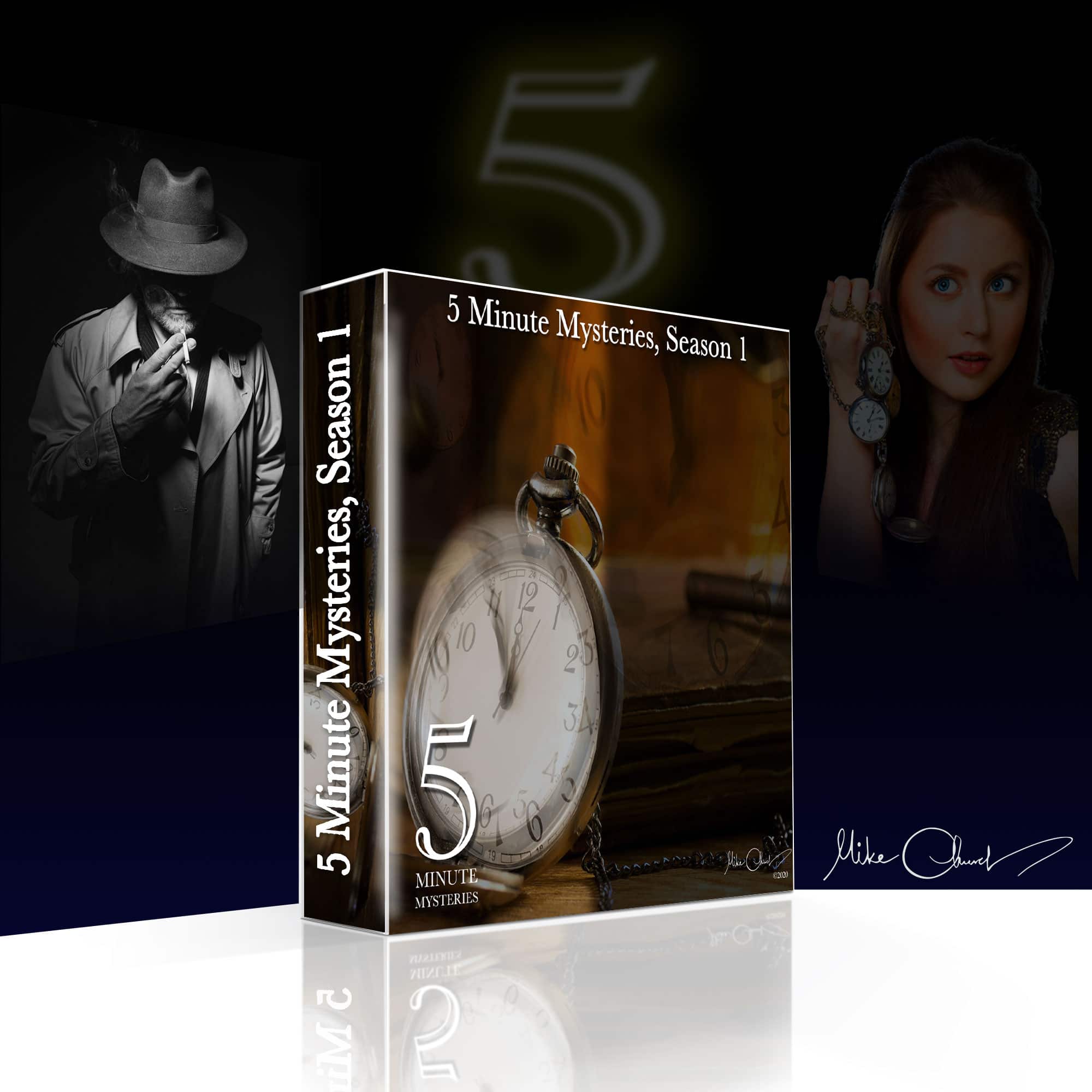 Says the book of Ecclesiastes and that is doubly true when it comes to entertainment media especially radio; until now. The CRUSADE Channel Radio Station is proud to announce an actual innovation in radio: 5 Minute Mysteries, a radio serial that, each week, will present a different, original, mystery drama, written and voiced by acclaimed British novelist Fiorella de Maria and presented by the mysterious voice of Michael Augustine – Mike Church.
The big twist with 5 Minute Mysteries is: You, the listener, get to solve the mysteries because the solutions are not provided; it is up to you to listen for the clues and then provide the solution to each enigma and whodunnit.
Season 1 was a runaway hit and only 1 of the 12 5 Minute Mysteries was solved! Are you up to the task!?
---
Season 1 Episodes with debut date.
24 October – Episode I – Lady Elizabeth and The Mystery of Copperfield Hall
31 October – Episode II – The Cursed Death of William David Evans
07 November – Episode III – The Enigma of The Vanishing Tour Guide
14 November – Episode IV – Mystery of the Missing Eye of The Tiger
21 November – Episode V – Late, For Her Own Murder
05 December – Episode VI – Dying of Thirst, An Untimely Death
12 December – Episode VII, Part I (cliffhanger!) Part 2 – Julia Barrigan & The Enigma Of The Christmas Dress That Made time Stand Still!
19 December – Episode VIII, Part I (cliffhanger) Part 2 – The Unlikely Time Travel Murders! PLUS! The Clues Have It – Clues To Solve Our Mysteries!
30 January 2020- Episode IX – Death, Where Life Is To Be Prolonged
06 February, 2020 – Episode X – The Artistic Sister Who Was Not To Be
---