Introducing CRUSADE Live! With Your Emcee Mike Church
---
Event info
| | |
| --- | --- |
| Date: | 04/04/2020 |
| Time: | 10:00 am |
Details
Crusade.Live is a groundbreaking livestream online conference.

This event will be broadcast LIVE! on The CRUSADE Channel for FREE & via our CRUSADE Channel radio app!
All about the Official Catholic Church Teaching of The Social Kingship of Christ.
And all for Common Catholics.
✠
100% Free
Because you shouldn't have to pay to hear the 2,000 year old timeless wisdom of Mother Church. (But you must register to attend.)
✠
No theological jargon. No boring lectures.
Official Church Teaching will be distilled down into simple, engaging language.
✠
18 minute slideshows, followed by live Q&A.
Each 18 minute talk will be a fully visual slideshow presentation, followed by live Q&A.
✠
The Fellowship of the King
We will be taught by these 9 credentialed and reputable Catholic intellectuals and teachers:
1. Prof. Dale Ahlquist
2. Fr. Donald Calloway, M.I.C.
3. Prof. Charles A. Coulombe
4. Fr. Thomas Crean, O.P.
5. Sir Prof. Raymond J. de Souza
6. Mr. Christopher Ferrara, Esq.
7. Prof. Joseph Pearce
8. Prof. John C. Rao
9. Mr. David A. Wemhoff, Esq.
Master of Ceremonies: The inimitable Mike "The King Dude" Church.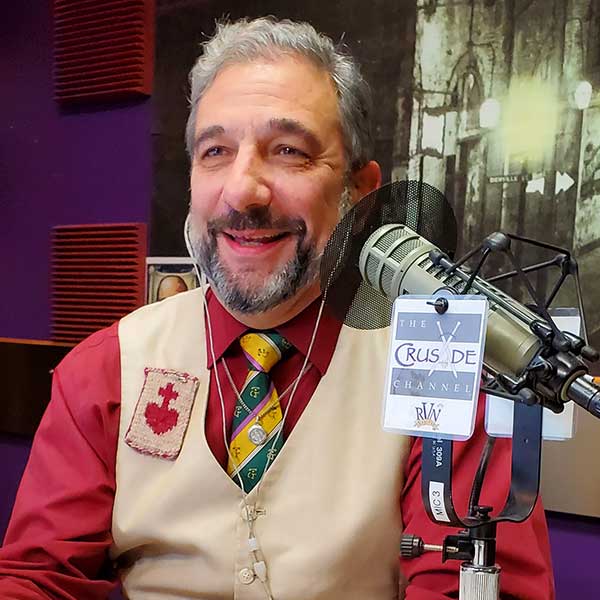 Co-host: The hammer of heterodoxy Mr. Michael Hichborn.
✠
14 Giveaways
Over the course of the event, our speakers will be giving away 14 different gifts, live, to those in attendance. (To be eligible to win, you must register, and be in attendance.)
Buy tickets