Why Does Biden's Burisma Need A Career, Deep State Spook On Their Board?
Why Does Biden's Burisma Need A Career, Deep State Spook On Their Board?
That is the question a Senate investigation into the Biden's and other American's cozy and lucrative dealings with the infamously corrupt Ukrainian energy company Burisma should ask about Joseph Cofer Black, a career Deep State operative. In their own profile of Black, Burisma indicates that Black has 0.0 experience in energy production, distribution, international trading or anything else applicable to being in a Ukranian natural gas company's executive team in 2017.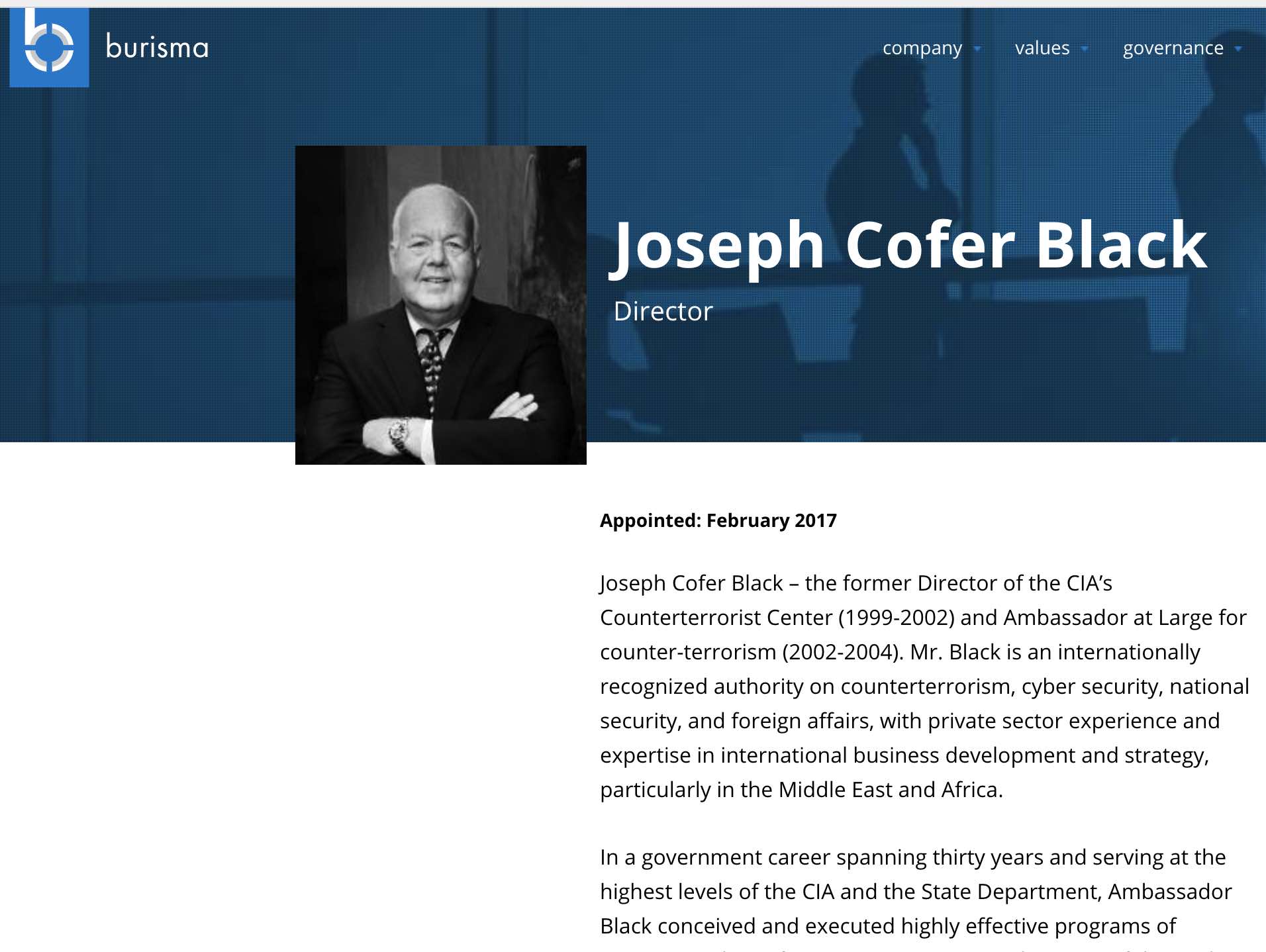 Joseph Cofer Black – the former Director of the CIA's Counterterrorist Center (1999-2002) and Ambassador at Large for counter-terrorism (2002-2004). Mr. Black is an internationally recognized authority on counterterrorism, cyber security, national security, and foreign affairs, with private sector experience and expertise in international business development and strategy, particularly in the Middle East and Africa.
Burisma primarily develops and sells energy products to Ukrainians, but don't take my word for it, it's on their website.
In 15 years of work the company has united the best specialists in the field of hydrocarbon exploration and production, services and innovative solutions. We are constantly working to build an energy independent Ukraine #EnergySecurityUkraine
So why would this company need American Deep State/mercenary operatives with connections to Senator Mitt Romney? Isn't the alleged WhistleFaker™ a former Deep State operative too?
My question today is about whether or not individuals who were holdovers from the Obama National Security Council and Democrat partisans conspired with Schiff staffers to plot impeaching the President before there were formal House impeachment proceedings.

— Senator Rand Paul (@RandPaul) January 30, 2020
Paul went on to question whether or not Shawn Misko and Eric Ciaramella…
My question is not about a "whistleblower" as I have no independent information on his identity. My question is about the actions of known Obama partisans within the NSC and House staff and how they are reported to have conspired before impeachment proceedings had even begun.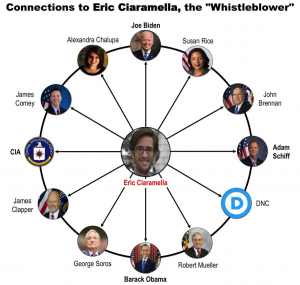 Conclusion
If Trump was really trolling Ukraine's Zelensky and Ukraine's government in general for dirt on the Biden's and other corruption, dirt we now know exists in sand dune sized mounds, wouldn't it make sense for the guilty players in Ukraine to try and buy some corruption insurance by trolling for leverage on Trump? Let's play House Managers for a moment and connect some dots here. Remember the Shampeachment testimony of former Ambassador to Ukraine Maria Yovanovitch? She was never cross examined and for good reason, she may have been doing Deep State dirty-work on Trump family, staff and friendly media. From Judicial Watch.
Judicial Watch announced recently that it filed two Freedom of Information Act (FOIA) lawsuits against the State Department for documents tied to the alleged monitoring of President Trump's family, lawyer, and journalists, as ordered by US Ambassador to the Ukraine Marie Yovanovitch. (Judicial Watch v. U.S. Department of State (No. 1:20-cv-00126)) and (Judicial Watch v. U.S. Department of State (No. 1:20-cv-00124).

In October 2019, Judicial Watch began its investigation into the alleged monitoring, via CrowdTangle and other means, of journalists and persons linked to President Trump. Ambassador Marie Yovanovitch is alleged to have ordered State Department entities to conduct the monitoring. [emphasis mine-MC]
With Yovanovitch removed (exposed!?) from Trump surveillance ops inside Ukraine where she had been since Obama appointed her in 2016 and Giuliani closing in on Zlohshevsky's crimes with the Biden's it would make perfect sense for Cofer-Black to employ spooks to try and turn the tables on Trumpmuch like Biden forced President Poroshenko to turn the tables on Viktor Shokin (see my full report here).
Read Rand Paul's Shampeachment Trial question again, now it makes sense in a whole new light and perhaps explains why it was refused by Chief Justice John Roberts: if answered honestly by Manager Schiff, it could have exposed the Whistlefaker™, or just as useful to the President's innocence, exposed the source of the intel that I believe was planted by the President for this purpose.
Bottom line, there is a growing body of evidence that the Obama administration was cashing in on corrupt, Ukrainian oligarchs just like many other EU countries were and the only way to get to the bottom of it is to start an official inquiry. With all the work that the UkrainGate video investigation series has done, the U.S.'s main role would be to see just how deep (if that's possible in our Deep State) our corruption problem is.
---
Reader's opinions
---