THE CRUSADE CHANNEL IS GIVING AWAY A NEW, 2023 KIA SELTOS & TICKETS TO THE JOHN WICK 4 PREMIERE*!
24 February, 2023 – The CRUSADE Channel-Talk Radio The Way It Should Be, has announced it is kickstarting its wildly successful Golden Truth Ticket Kia Seltos Sweepstakes! From 2017-2019 The station that is home of The Mike Church Show gave away 3 Kia Soul automobiles to 1 lucky listener/holder of a "Golden Truth Ticket" (per Willie Wonka) and after a 3 year hiatus due to the tyrannical CoronaDoom™ lockdowns & vaccine mandates, the sweepstakes giveaway is back! And better than ever because this year, we are timing the sweepstakes with the Premiere of John Wick 4 and giving contestants a chance to win the car AND watch the premiere as part of their ticket purchase! 
"What radio station gives you the chance to win a brand new, 2023, Kia Seltos just for listening AND reserves an entire theater to show contestants the most anticipated film in years, Keanu Reeves' John Wick 4!!? Why, The CRUSADE Channel, that's who!" said CRUSADE Channel Founder and morning radio legend, Mike "The KingDude" Church.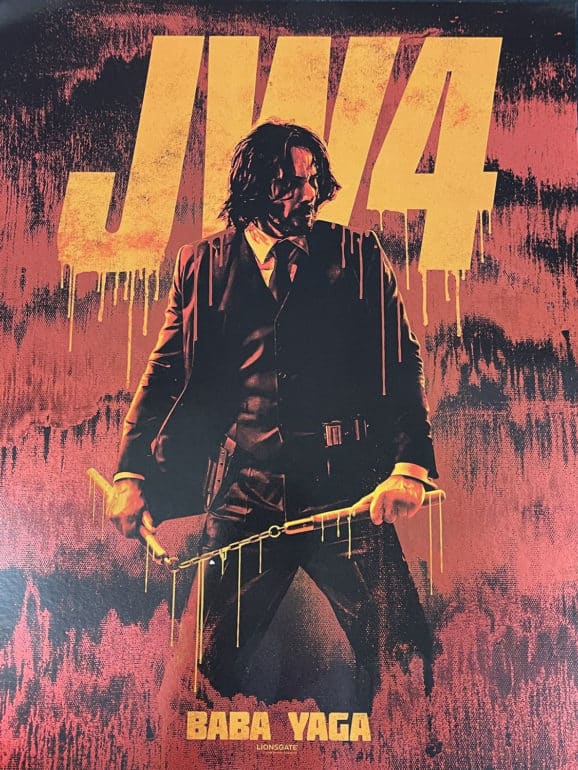 This is our 4th Golden Truth Ticket Sweepstakes where listeners are also given a chance to qualify to win the new Kia Seltos just by listening to the CRUSADE Channel all day long beginning every weekday morning at 5:00 a.m. eastern with the Mike Church Show and today's secret sound-bite of the day. When you hear that sound played back later today be the appropriate number caller and your Golden Truth Ticket is FREE!"
This year's GTT benefactor is The CRUSADE Radio Guild. A non-profit registered in the great State of Louisiana that is devoted to "conserving, growing and teaching LIVE! Talk-Radio to audiences, performers, managers and engineers."
The CRUSADE Channel has also added a dozen runner up prizes this year that include a hand made set of 4, Georgia Bulldog slate-roof coasters! Additional prizes will be listed on the official contest page at crusadechannel.com/goldentruth2023
CRUSADE Channel Founders Pass members will have first crack at tickets for a 50% discount from February 27th til March 6th and the Golden Truth Sweepstakes on-air ticket promotion/contest begins on Monday, 7 March. Have fun and listen for your chance to win a brand new Kias Seltos from The CRUSADE Channel, The CRUSADE Radio Guild and Bulldog Kia!
*For more information and contest rules visit crusadechannel.com/rules