Here are Step by Step Instructions on how to create your own, custom-content, CRUSADE Channel affiliate links for you to send out to friends & family and invite them to enjoy specific, CRUSAD Channel content & then consider joining the Founders Pass as YOUR affiliate!
TO BEGIN. Start by selecting a podcast or featured episode of CRUSADE Channel content you want to share with a friend, family member or even friends on social media sites like Facebook and Twitter. In the address bar, highlight then copy the url address as shown below.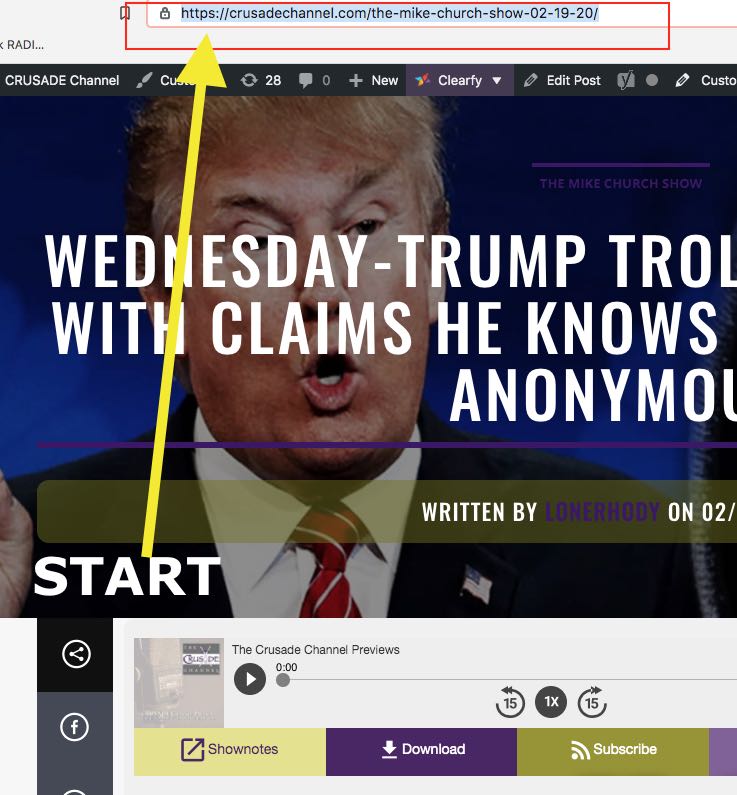 STEP 1. Login to your CRUSADE Channel Affiliate account by clicking here. Once logged in mouse over the menu item titled: Custom Tracking Links then…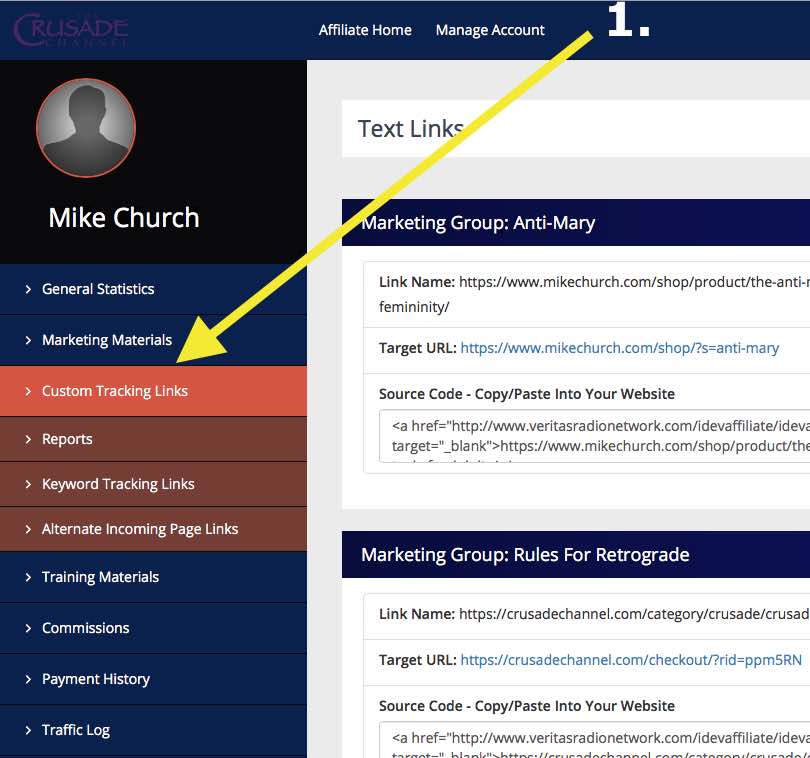 Step 2. CLICK Alternate Incoming Page Links.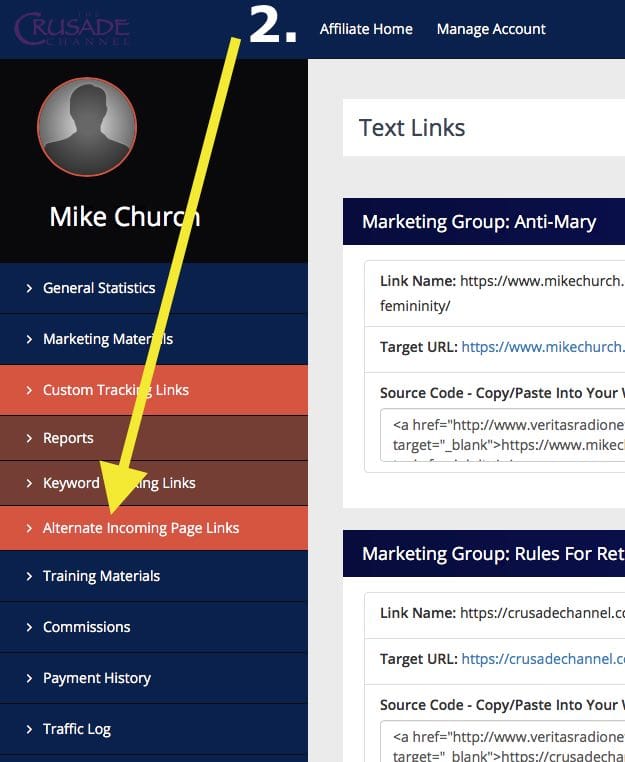 3. Once on the Alternate Link Creation page, locate the blank link insertion box, shown below.
4 . Now paste in the url you copied at the start of this tutorial and then click the "Create My Link" button.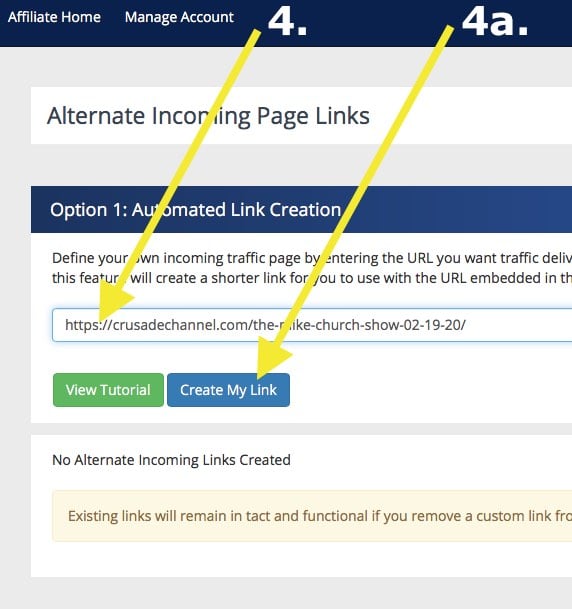 6. Now copy the link just generated that contains the link to your chosen content that now contains your unique CRUSADE Channel Affiliate ID# AND the link to your favorite CRUSADE Content! You can repeat this method for ANY content including events on the CRUSADE Channel site!