The Enigma of The Vanishing Tour Guide-5 Minute Mysteries Episode III
Written by MikeChurch on 11/09/2019
5 Minute Mysteries Episode III – The Enigma of The Vanishing Tour Guide
---
PREMIUM SUBSCRIBER CONTENT-Founding Brother, Founding Father & CRUSADER Level Members
---
Written by: Forella de Maria
Voiced by: Fiorella de Maria and Michael Augustine.
Produced and directed by: Mike Church
Joanne loves her job as a tour guide in an old Catholic house. It has everything – beautiful gardens, a magnificent library and, apparently, a resident ghost. But when Joanne vanishes into thin air while reading a book in the library, the police are left baffled. Nobody just disappears without a trace, even in a haunted house…
---
5 Minute Mysteries & other Premium CRUSADE Channel Originals™ like The Deliver Us From Evil Tapes & Reverse Deception Reveals Series are ONLY available to Founders Pass PREMIUM members or as individual downloads for $4.99 each!

Become a PREMIUM Member today and we'll give you access INSTANT access to 5 Minute Mysteries & our most of our On-Demand features!
Catch Up On The Entire First Season of 5 Minute Mysteries, Click Here! | Not a Founders Pass Member? Get 30 Days FREE! Click Here!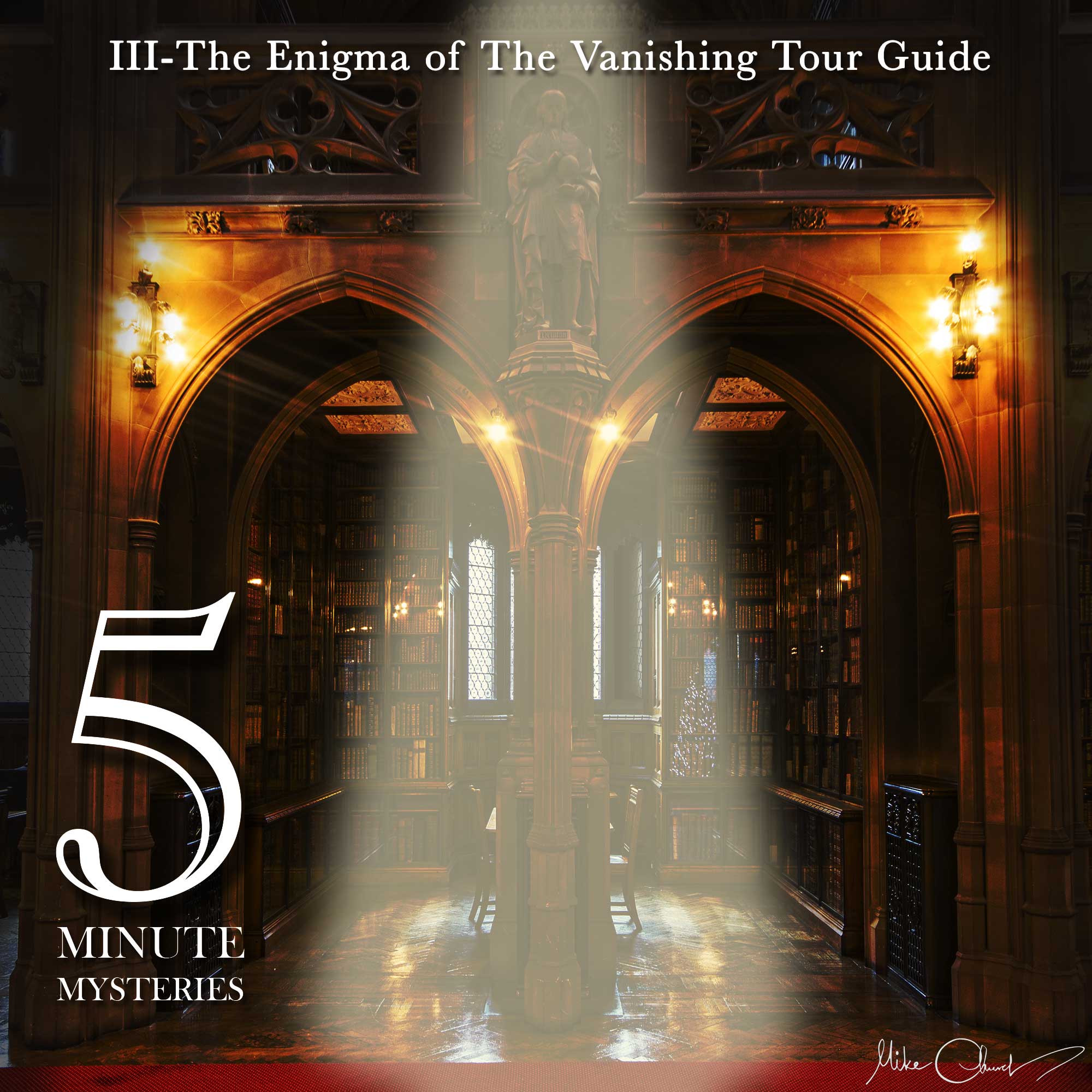 ---