Reconquest Episode 302: The Ethics of the Covid 'Vaccines'
Podcast (mike-church-preview): Download (Duration: 14:58 — 30.1MB) | Embed
Subscribe: Google Podcasts | Email | RSS
Welcome! If you're not logged as a Founders Pass member this content is not available to you but you can access it and the rest of the site by becoming a FREE member for 30 days by clicking here.
Reconquest Episode 302: The Ethics of the Covid 'Vaccines'
Episode 302 debuts on November 10, at 8:00 PM Eastern. Rebroadcasts will take place according to the Crusade Channel programming schedule (note: all times listed are Central time). The topic is The Ethics of the Covid 'Vaccines'.
A Letter to Employers on the Ethics of the COVID-19 Jabs — by Brother André Marie at catholicism.org (to be published on Wednesday, Nov. 10)
Note on the morality of using some anti-Covid-19 vaccines — by the Congregation for the Doctrine of the Faith at vatican.va
Instruction Dignitas Personae (On Certain Bioethical Questions) — by the Congregation for the Doctrine of the Faith at vatican.va
"Ethical and Religious Directives for Catholic Health Care Services," Sixth Edition, June, 2018 — by the USCCB at usccb.org
Update: COVID-19 Vaccine Candidates and Abortion-Derived Cell Lines — by David Prentice, Ph.D., at lozierinstitute.org
Rejecting the Vaccine Lie: A Video That Has Aged Quite Well by Father Michael Copenhagen — video by Father Michael Copenhagen embedded at catholicism.org (Father gives a summary of the document Dignitas Personae, and shows how it was largely misunderstood or misrepresented.
Legal Protections from Big Gov and Big Biz Jab Mandates, with Chris Ferrara — video by Chris Ferrara and Joe McClane embedded at catholicism.org, with practical information for people fighting oppressive mandates
11 doctors injured by COVID shot go public, urge CDC and FDA to acknowledge vaccine risks — at lifesitenews.com
Explosive: How Pfizer Bullies and Blackmails Countries for COVID Shots — at technocracy.news
Healthy Athletes Suddenly Fall Ill, Die After Forced Covid Injection – And The Media's Silent — oom2.com
Peter Doshi Ph.D: Senior Editor of the BMJ [British Medical Journal] about Covid Vaccine — at bitchute.com
The Vaccination Debate — by Sharyl Attkisson at fullmeasure.news (a VERY revealing glimpse that cannot be ignored into the corrupt and mendacious nexus of Big Pharma and Big Gov)
How a pro-vaccine doctor reopened debate about link to autism — by Sharyl Attkisson at thehill.com
New Vaccine Industry Billionaires and Other Covid Pandemic Business Booms (PODCAST) — by Sharyl Attkisson at sharylattkisson.com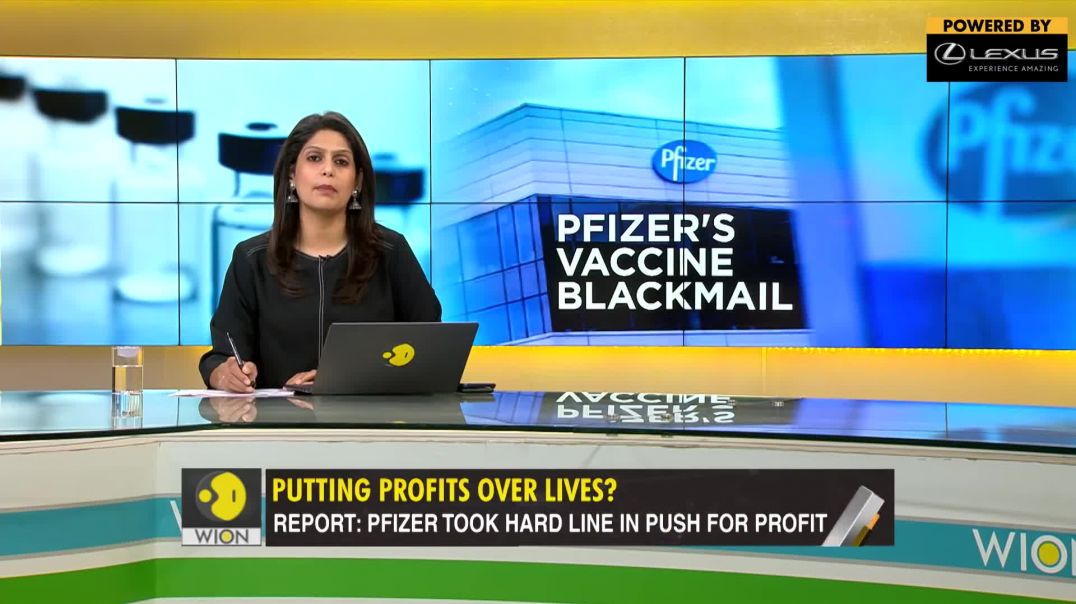 "Reconquest" is a militant, engaging, and informative Catholic radio program featuring interviews with interesting guests as well as commentary by your host. It is a radio-journalistic extension of the Crusade of Saint Benedict Center. Each weekly, one-hour episode of Reconquest will debut RIGHT HERE on Wednesday night at 8:00 PM Eastern (7:00 PM Central). It will then be rebroadcast according to the Crusade Channel programming schedule (note: all times listed are Central time).
---
Our Readers And Listeners Keep Us In Print & On The Air!

Click here to subscribe to The CRUSADE Channel's Founders Pass Member Service & Gain 24/7 Access to Our Premium, New Talk Radio Service.

www.crusadechannel.com/go
What Is The Crusade Channel?
The CRUSADE Channel, The Last LIVE! Radio Station Standing begins our LIVE programming with our all original CRUSADE Channel News hosted by Ron Staffard. Coupled with Mike "The King Dude" Church entertaining you during your morning drive and Rick Barrett giving you the news of the day and the narrative that will follow during your lunch break!
We've interviewed over 300 guests, seen Brother Andre Marie notch his 200th broadcast of Reconquest; The Mike Church Show over 1200 episodes; launched an original LIVE! News Service; written and produced 4 Feature Length original dramas including The Last Confession of Sherlock Holmes and set sail on the coolest radio product ever, the 5 Minute Mysteries series!
Now that you have discovered The Crusade, get 30 days for FREE of our premium News-Talk Radio service just head to:
Did you know about Covid 'Vaccines'? If you are interested in supporting small business, be sure to check out the official store of the Crusade Channel, the Founders Tradin Post! Not to mention our amazing collection of DVD's, Cigars, T-Shirts, bumper stickers and other unique selection of items selected by Mike Church!
---
---