Economics Is Not A Numbers Game It's A Human Activity – The Pearcing Truth Episode 2
Written by MikeChurch on 09/15/2017
Mandeville, LA – The Veritas Radio Network Presents: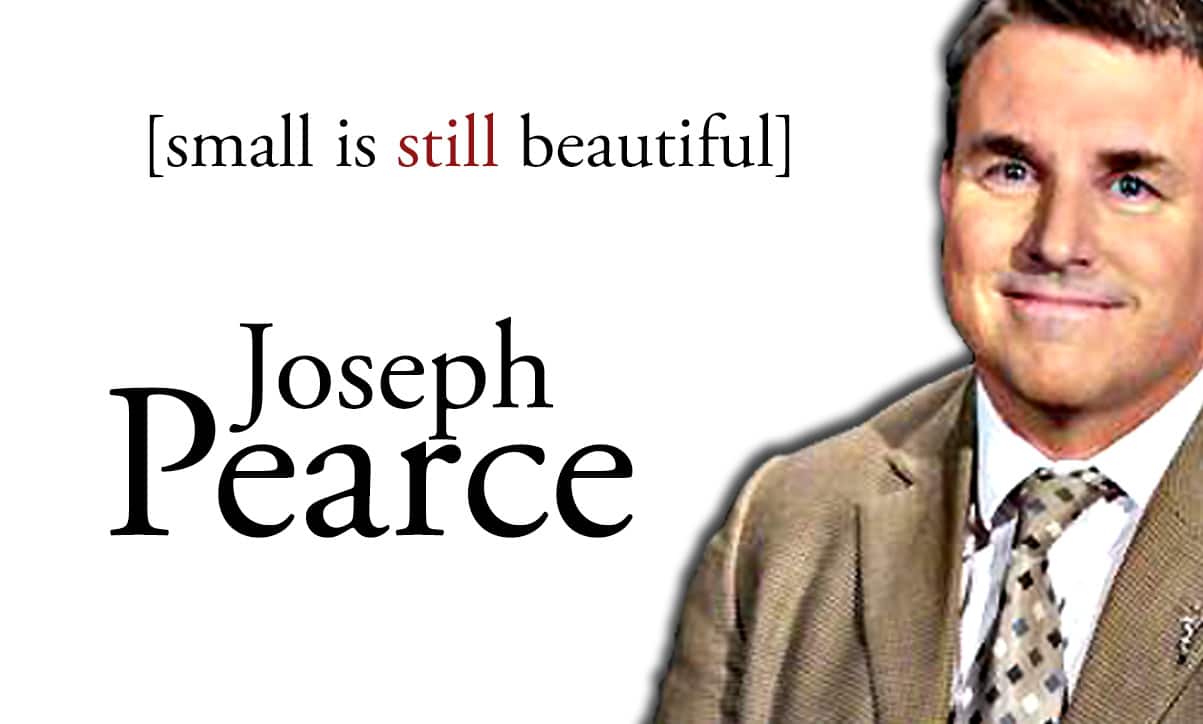 THE PEARCING TRUTH- Based uponJoseph Pearce's best-selling work Small Is Still Beautiful available here.
Featuring Joseph Pearce and hosted by Mike Church – EPISODE 2, Economics Is Not A Numbers Game It's A Human Activity.
On today's Pearcing Truth show & classroom.
We'll review and discuss chapter two and three of small is still beautiful, economic s as if families mattered.
Beginning with The Birth of Big and then exposing the allegedly all-important yet irrelevant statistic that GDP and GNP has become.
I mean, you've never been at the dinner table and heard your dad say, "pass the GDP, please" have you?
---
PREMIUM SUBSCRIBER CONTENT-Founding Brother, Founding Father & CRUSADER Level Members
---
Pearce and host Mike Church flesh out an entertaining and fulfilling 60 minute question and answer on the beauty and benefits of returning to human scale in all our economic and spiritual affairs. Covering chapter 2 of "Small" this is the most fresh and Christian approach to "economics" you'll hear. Free of "theories" and idolatry of the "free-market", "Small…" will inspire you to correct thinking on the purpose of economics: families.
---