Corey's Blog: This must be why Green Day wanted to be woken up by Septembers end – Best Month For Sports is Here!!
Written by Corey Clark on 10/01/2019
What's up, Crusaders! I have been very excited to write this blog because I am super excited for this month. The month of October is by far my favorite month of the year.
For some of you, fall weather is approaching (I am jealous) which means it's hoodie season. Not only that, but the month of October brings so many athletic contests to our screens at home. We will have so much to talk about this month! During the month of October, there will be a game on every night! Yes! Every night!
October
If you don't know what sports take place during this month, you may live under a rock like Patrick Star…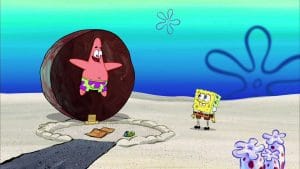 Allow me to tell you!
College Football begins to get real interesting! The conference schedule begins and you will quickly find out if your team really does have a chance to make it to the College Football Playoff. Cough GO TIGERS Cough. Excuse me.
NFL is always fun, we are already a quarter of the way through the NFL regular season which is nuts. By the time the month of October is over you will find out who is in the playoff race and who isn't. The season will be 50% over once we reach October's end. I don't need to accidentally cough in order for you people to know who my favorite football team is. I don't hide it very well, do I?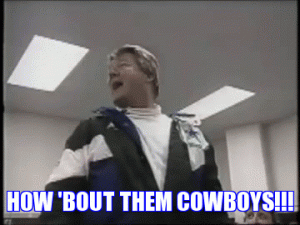 NBA season begins by the end of the month!! You all forgot the NBA was even a thing, didn't you? The NBA may be a long schedule and the first month doesn't really prove anything, but it is still awesome to be able to have basketball back on the TV again. And no, just because I am a Yankees and Cowboys fan that doesn't mean I'm a Lakers fan. Quit with that narrative! I love my hometown team.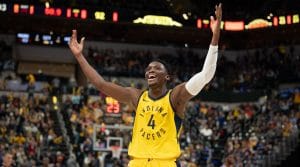 MLB PLAYOFFS. Yes, I saved the best for last. All the random baseball fans come out of their closet during this month. The ones who complain that they hate the regular season? Yeah them. They will even watch the MLB Playoffs. That starts tonight! There will be a baseball game on your TV for the next few weeks, every day. The teams in the playoffs include: Nationals – Brewers – A's – Rays – Yankees – Astros – Twins – Cardinals – Braves – Dodgers. Let the games begin!
Here are my MLB Playoff predictions for what it's worth: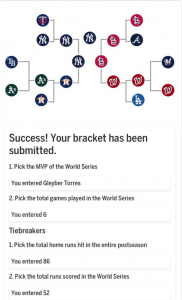 This must be why Green Day said to wake them up when September ends. They were definitely not missing this sports month!
---
Reader's opinions
---