5 Minute Mysteries Episode I -By Fiorella de Maria
Written by Corey Clark on 10/24/2019
Podcast (crusade-previews): Download (Duration: 7:33 — 4.5MB) | Embed
Subscribe: Apple Podcasts | Android | Email | Google Podcasts | RSS | More
NOTE: FOR A LIMITED TIME, THIS MYSTERY, THE PILOT EPISODE FOR 5 MINUTE MYSTERIES, IS PRESENTED FREE TO THE PUBLIC, PLEASE SHARE IT WITH FRIENDS AND FAMILY AND HELP FIND LADY ELIZABETH'S KILLER!
Written by: Forella de Maria
Voiced by: Fiorella de Maria and Michael Augustine.
Produced and directed by: Mike Church
Without delay, The Crusade Channel presents 5 Minute Mysteries, written by Fiorella de Maria. To begin with a horrific murder in the locked parlour of an ancient estate. Suddenly, a victim whose body appears to deteriorate instantaneously. By the same token history relates that there was a murder in that very room hundreds of years before! Could the first murder hold the key to the second impossible crime?
---
Contact The 5 Minute Mysteries
Send Mystery solves, compliments and/or make Mystery suggestions!
---
As a matter of fact 5 Minute Mysteries & other Premium CRUSADE Channel Originals™ like The Deliver Us From Evil Tapes & Reverse Deception Reveals Series are ONLY available to Founders Pass PREMIUM members or as individual downloads for $4.99 each!

Become a PREMIUM Member today and we'll give you access INSTANT access to 5 Minute Mysteries & our most of our On-Demand features!
Catch Up On The Entire First Season of 5 Minute Mysteries, all authored by Fiorella de Maria, Click Here! | Not a Founders Pass Member? Get 30 Days FREE! Click Here!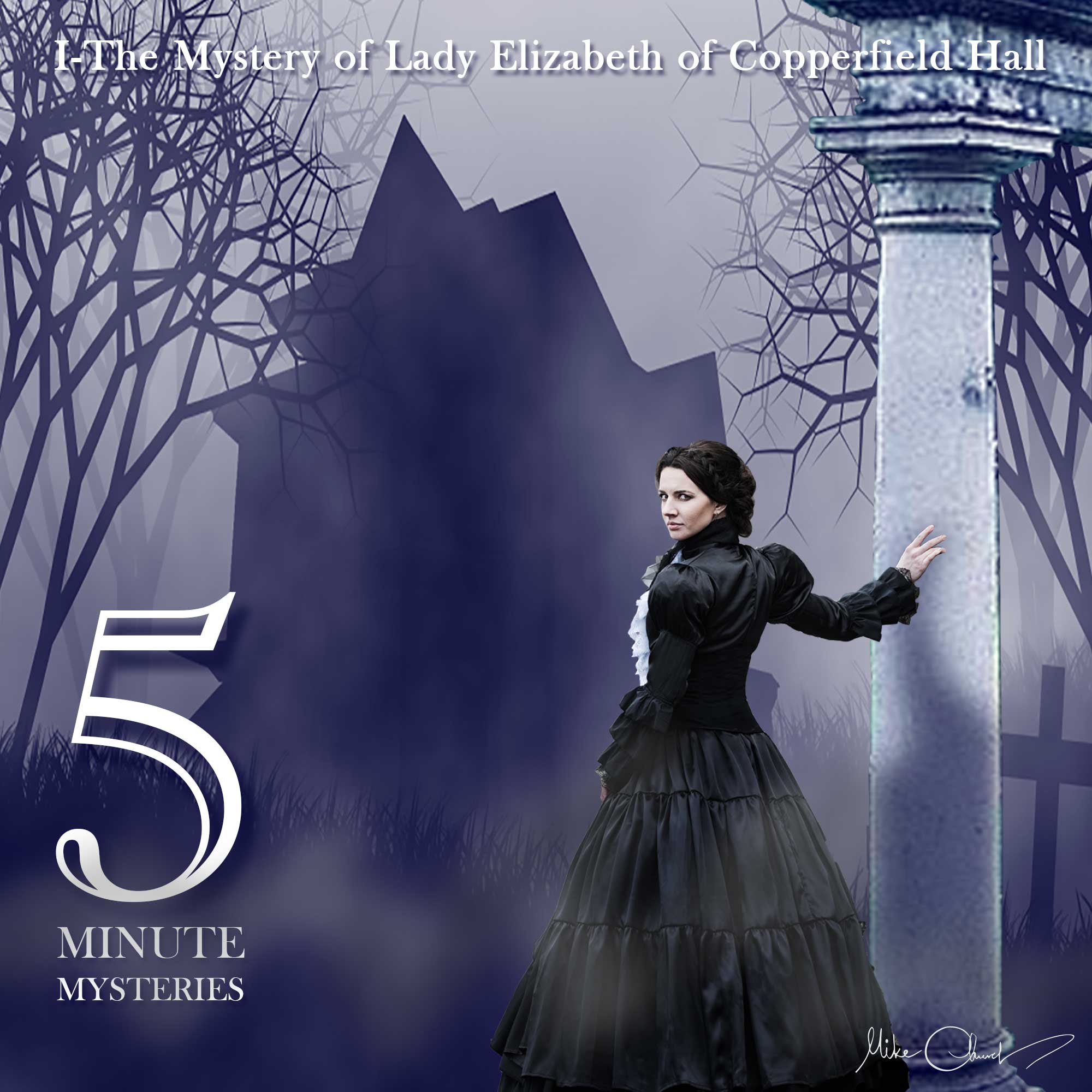 What Is The Crusade Channel?
The CRUSADE Channel, The Last LIVE! Radio Station Standing begins our LIVE programming with our all original CRUSADE Channel News. Coupled with Mike "The King Dude" Church entertaining you during your morning drive. Not to mention Rick Barrett giving you the news of the day and the narrative that will follow during your lunch break!
To begin with we've interviewed over 200 guests, seen Brother Andre Marie notch his 200th broadcast of Reconquest;& the The Mike Church Show over 900 episodes! Additionally, launched an original LIVE! News Service; written and produced 4 Feature Length original dramas including The Last Confession of Sherlock Holmes and set sail on the coolest radio product ever, the 5 Minute Mysteries series!
At the present time the Crusade Channel is an open forum for the great thinkers of our time. In addition to those who accept the REALITY that Truth is higher than opinion and are willing to speak it with clarity, courage and charity.
Now that you have discovered The Crusade, get 30 days for FREE of our premium service just head to:
OR download our FREE app:
---
Reader's opinions
---