After Appearing On The Mike Church Show, The Anti-Mary Goes #1!
Written by LoneRhody on 01/26/2021
After Appearing On The Mike Church Show, The Anti-Mary Goes #1!
After appearing on the Mike Church Show to discuss her she was being discriminated against by big tech, Dr. Carrie Gress's book, The Anti-Mary is now the number one best selling book at Amazon.com. You can still get your hands on the book by shopping at the Founders Tradin Post here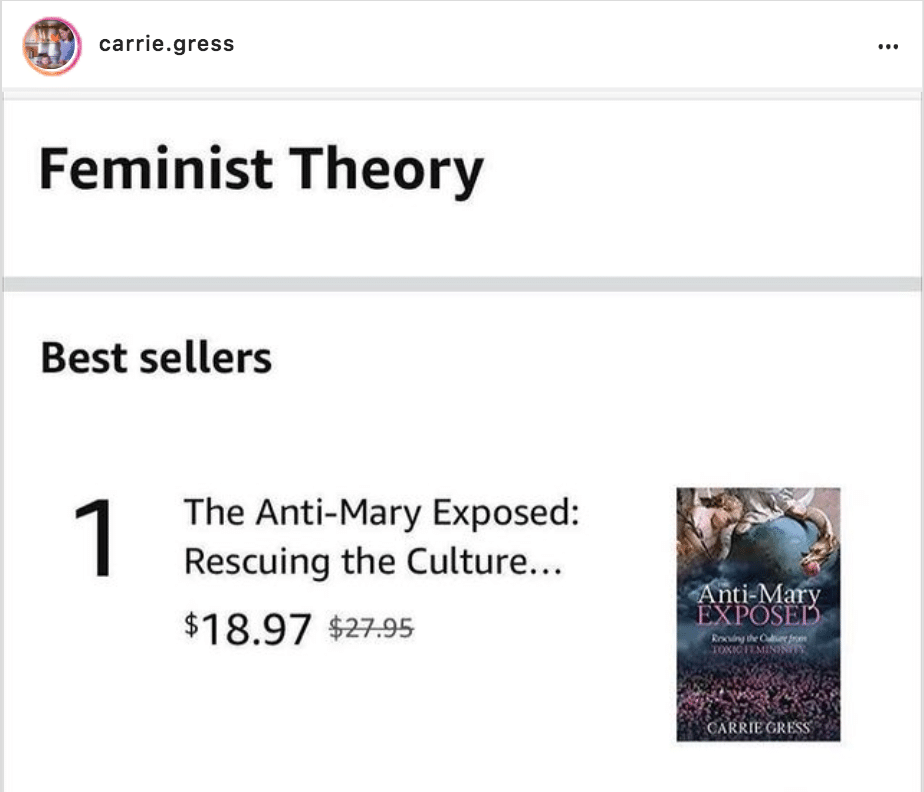 What Is The Crusade Channel?
The CRUSADE Channel, The Last LIVE! Radio Station Standing begins our LIVE programming with our all original CRUSADE Channel News hosted by 28 year radio ace, Stacey Cohen. Coupled with Mike "The King Dude" Church entertaining you during your morning drive and Rick Barrett giving you the news of the day and the narrative that will follow during your lunch break!
We've interviewed over 200 guests, seen Brother Andre Marie notch his 200th broadcast of Reconquest; the The Mike Church Show over 1200 episodes; launched an original LIVE! News Service; written and produced 4 Feature Length original dramas including The Last Confession of Sherlock Holmes and set sail on the coolest radio product ever, the 5 Minute Mysteries series! We are the ONLY outlet to cover the Impeachment of President Trump from gavel to gavel!
Now that you have discovered The Crusade, get 30 days for FREE of our premium service just head to:
OR download our FREE app:
https://apps.appmachine.com/theveritasradionetworkappIti-
---
---